Jim Crace
"Inimitably excellent, Jim Crace stands on his own ground
among living English novelists..."

– Boyd Tonkin, The Independent
Jim Crace's Books of the Year
It's the season for making lists
of the best that 2013 had to offer.
Jim Crace chose the following Books of the Year
for the Guardian newspaper.
Spillover, David Quammen's investigation of animal-to-human viruses (Vintage)
Falling Upwards, a history of ballooning by Richard Holmes (Harper Collins)
The Searchers (Bloomsbury), Glenn Frankel's account of the 1836 abduction
by Comanches of Cynthia Ann Parker and its unending aftermath
Mark Cocker's loving and magisterial Birds and People (Jonathan Cape).
Meanwhile novelists Justin Cartwright
and Times chief fiction reviewer Peter Kemp
are among those who selected Jim Crace's Harvest
as one of their own 'best books' of 2013.
˜
Congratulations to Eleanor Catton,
who has won the 2013 Man Booker Prize
for The Luminaries
and to all the shortlisted authors,
"world spanning in their concerns and ambitious in their techniques".
For more, visit the official site of the Man Booker Prize
˜
Harvest shortlisted for Goldsmiths Prize

The Goldsmiths Prize is for "fiction at its most novel"
was set up in 2013 by Goldsmiths College
and the New Statesman magazine. The founders
wish to honour novels that share the
"exuberant inventiveness and restlessness with conventions"
exhibited by classics such as Tristram Shandy.
Such novels, say the founders, are "often labeled 'experimental,'
with the implication that their fiction is an eccentric deviation
from the novel's natural concerns, structures and idioms".
But "the novel's history suggests that it is the most flexible and varied of genres,
and the prize will encourage and reward writers
who make best use of its many resources and possibilities."
Harvest is the only novel on the shortlist
of both the Man Booker and the Goldsmiths,
demonstrating that it has equal appeal as a story
and as a formally inventive work.
Read what Tim Parnell, chair of the Goldsmiths Prize Judges, says about Harvest.
The six novels nominated for the Goldsmiths Prize are:
<![if !supportLineBreakNewLine]>
<![endif]>
Harvest by Jim Crace
Exodus by Lars Iyer
A Girl is a Half-formed Thing by Eimear McBride
Red or Dead by David Peace
tapestry by Philip Terry
Artful by Ali Smith
The winner of the prize will be announced on 13 November.
Jim Crace on 'The Prejudice of Intellectuals'
at How The Light Gets In
Jim Crace was in conversation with
LSE sociologist and 'erotic capital' theorist Catherine Hakim
and historian of ideas Hannah Dawson
at this year's edition of the UK's
most stimulating festival of music and philosophy.
Watch the video.
<![if !supportLineBreakNewLine]>
<![endif]>
Harvest has been shortlisted
for the Man Booker Prize
The six novels on the 2013 shortlist
for the Commonwealth's most prestigious prize
for literary fiction have been announced.
They are:
Harvest, by Jim Crace
The Lowland, by Jhumpa Lahiri
The Luminaries, by Eleanor Catton
A Tale for the Time Being, by Ruth Ozeki
We Need New Names, by NoViolet Bulawayo
The Testament of Mary, by Colm Tóibín
Congratulations to all the authors whose books have been nominated.
Writing of the shortlist in The Guardian newspaper,
critic Sarah Churchwell described Harvest as
"probably the most explicitly about the ways
in which place shapes our identity"
and called it a story "redolent of the long 17th century"
but with a "timeless spirit".
The winning book will be announced on 15 October.
To view pictures of Jim Crace
at June's Festival of Chichester
see Dan Low's album on flickr.
Dan can be contacted via his website
Take Me to the Kittens.
Harvest longlisted for Man Booker Prize
The Booker, the UK's most prestigious literary prize,
has three stages: a longlist of around a dozen titles;
a shortlist of six; and a winner, announced in October.
Jim Crace is currently the bookie's favourite.
Congratulations to all the authors of shortlisted books:
Five Star Billionaire, Tash Aw (Fourth Estate)
We Need New Names, NoViolet Bulawayo (Chatto & Windus)
The Luminaries, Eleanor Catton (Granta)
The Marrying of Chani Kaufman, Eve Harris (Sandstone Press)
The Kills, Richard House (Picador)
The Lowland, Jhumpa Lahiri (Bloomsbury)
Unexploded, Alison MacLeod (Hamish Hamilton)
TransAtlantic, Colum McCann (Bloomsbury)
Almost English, Charlotte Mendelson (Mantle)
A Tale for the Time Being, Ruth Ozeki (Canongate)
The Spinning Heart, Donal Ryan (Doubleday Ireland)
The Testament of Mary, Colm Tóibín (Viking)
Read a selection of reviews of Harvest
˜
Jim Crace at Festival of Chichester
Jim Crace will give a talk
and sign copies of his books
at the Festival of Chichester on 25 June.
The month-long Festival features literature, classical music, cycling, beer, walks, jazz and more.
An Evening with Jim Crace takes place at Waterstones, West Street, Chichester
on Tuesday 25 June from 6-8pm.

Tickets £3.50 (£3 discountable against book purchase).
Please visit www.festivalofchichester.co.uk for more details or contact the Box Office:
Chichester Tickets, Cloisters Shop, Chichester Cathedral
tel 01243 813595
www.chichestertickets.co.uk
How the Light Gets In
Jim Crace will be taking part in two debates
at this year's edition of the UK's largest and most stimulating
festival of music and philosophy,
How the Light Gets In,
which runs from 23 May to 2 June
in Hay-on-Wye.
<![if !supportLists]>· <![endif]>On Sunday 26 May at 10:30am, Julian Baggini chairs 'The Prejudice of Intellectuals'.
We openly discriminate in favour of intelligence while denying or limiting the role of physical beauty.
Might this be a mistake? Should we accept the many different qualities of individuals and prize them equally,
or would this undermine our society and lead to ruin?

LSE Sociologist and Erotic Capital theorist Catherine Hakim and
historian of ideas Hannah Dawson
join acclaimed novelist Jim Crace
to debate the values of the mind and the body.
<![if !supportLists]>· <![endif]>On Sunday 26 May 2013 at 1:15pm, Angie Hobbs chairs 'Live Fast, Die Young'.
Our culture is geared towards the avoidance of risk and danger in the pursuit of long life.
Is this an error? Should we seek new adventures by adopting a risk-taking, heroic attitude to life,
or would this be irresponsible and selfish?

Adventurer Paul Rose and sociologist Frank Furedi join Jim Crace to ask
whether it is better to live for a day as a lion than a lifetime as a mouse.
For more information about the festival arts programme:
http://howthelightgetsin.org/2013-programme/event-tickets/art-literature-film/
Harvest, Jim Crace's new novel,
was published 14 February, 2013
Read a selection of reviews...
Told over the course of seven dramatic days, Harvest evokes the tragedy of land pillaged and communities scattered,
as England's fields are irrevocably enclosed. Already hailed as Jim Crace's biggest novel since Being Dead,
Harvest transports us to a bewitching world in which the landscapes, people and myths of a vanished England live again.
"A powerfully resonating fable about the destruction of a village, the enclosure of England's fields
and the lost rhythms of the natural world that is likely to garner prize nominations." – The Guardian
"Everything new worth having
is paid for by the loss of something old worth keeping..."
Read an interview with Jim Crace
by Stephanie Cross
from the Independent on Sunday, 10 February 2013
Photograph © Tim Wainwright.
'A writer of hallucinatory skill'
John Updike
***
Please visit the Highlights page for archived material
January 2000-January 2013
Jim Crace's 140-character novel
Jim Crace responds to The Guardian newspaper's challenge
to write a story within the 140-character limit of Twitter.
Read it here.
Jim Crace on modern myths:
a video from 2012's How the Light Gets In festival
In a panel discussion hosted by Justin Mahboubian-Jones of the Institute of Art and Ideas
Jim Crace was joined by postmodern cultural theorist and writer Nicholas Royle
and science fiction author Justina Robson
to investigate the role of myths in our modern lives.
Please visit the IaI's site to view the video of this stimulating encounter:
http://iai.tv/video/myths-for-modernity
In a video talk published by the Harry Ransom Center at the
University of Texas at Austin
Jim Crace speaks about the creative process.
Please view this and other videos from Jim Crace's 2012 residence
at the Ransom Center on the University of Texas website.
With thanks to the IaI and the Harry Ransom Center for making these links available.
"Does literature dwell with the living, or with the dead?"
Daniela Brockdorff, 'Writing Death'
Jim Crace's prize-winning novel Being Dead (1999) continues to attract criticism and research.
Daniela Brockdorff's paper 'Writing Death' considers Crace's novel and Graham Swift's Last Orders
as two "provocatively poignant depictions of the interval between the instance of death and the laying to rest".
Although both novels reject "spiritual fictions of the hereafter",
both recognise that a "narrative needs be found to accompany a corpse to its final resting place".
Are Crace and Swift extending the traditions of elegy to prose?
How can one write a comforting narrative "in the godless universe of Crace's and Swift's novels?"
Brockdorff finds that Crace's novel "thrives on liminality" and considers whether this
"endows Being Dead, most particularly, with a potential for the sublime".
To read Daniela Brockdorff's paper 'Writing Death', click here.
Read the first chapter of
Jim Crace's new novel
Harvest
<![if !supportLineBreakNewLine]>
<![endif]>
"Two twists of smoke at a time of year
too warm for cottage fires surprise us at first light..."
Rural England is on the brink of change
in Jim Crace's new novel of the Enclosures,
to be published by Picador in spring 2013.
Visitors to this web site can read the first chapter here.
Please see Note on copyright at the bottom of this contents page.
<![if !supportLineBreakNewLine]>
<![endif]>
This site is for information about the writer Jim Crace.
Much archived material, including interviews, uncollected short stories, excerpts from novels,
journalism and comment, can be found by following the link to Highlights,
or using the section headings in the left-hand frame.
This web site was launched in January 2000.
To read archived material from this site click
News and highlights to Jan 2013
This site also contains the following sections:
Chronology: a brief biographical and literary chronology.
Books: a discussion of Jim Crace's novels,
with extensive links and pointers to reviews and commentary about them.
This is the main section of the site. I invite ideas and contributions
from anyone with an interest in Crace's work.
Other writings: a list (and some e-texts) of other writing by Crace,
including his first published stories, plays, journalism, reviews and opinions.
Forthcoming: notes (where available) on forthcoming publications
Context: links and pointers to information and discussion about
themes present in Crace's work, including exclusive interviews with Jim Crace.
Feedback: where you tell me about yourself and how to improve the site.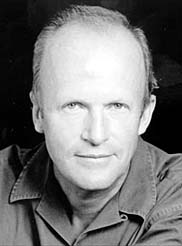 Jim Crace
I would like to hear from anyone with ideas for content and links.
Please email me, Andrew Hewitt, at aghewitt@yahoo.com.
Last update: September 2013
Note on copyright:
Original material on this web site is © Andrew Hewitt 2000-2013
and is available for literary non-commercial uses only.
Repurposed material is copyright as shown.
Please feel free to contact me if you want to reproduce any material
from this web site, I will try and help arrange permission if you require it.

<![if !supportLineBreakNewLine]>
<![endif]>